As a recruiter you have access to preview visual offer letters prior to sending them out to candidates.
There are a few approaches that you can take to preview the offers, and we'll explain that in this article.
The first option will be clicking on the Offers tab in the left-hand menu bar.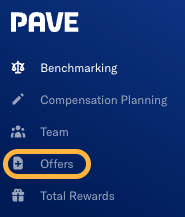 After that, you will click on the candidate's name for the offer that you are wanting to preview. You will then click the Preview Offer button.

This will give you a full preview of what the candidate will see when they view their Visual Offer Letter!
The second option would be navigating directly to the Total Rewards tab in the left-hand menu bar.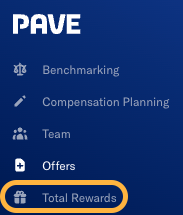 Once there, you will be greeted with a drop-down menu that says Select a user: View Pave As.

From there, search for the candidate's name in the drop-down menu and click on it to preview their offer!