Supported Actions
Managing your notification preferences
Each Pave user can manage which Pave product notifications they are opted into receiving through the notifications preference manager.
You can access the preference manager by clicking your profile icon from the central navigation bar, and selecting Manage Notifications from the expanded menu options: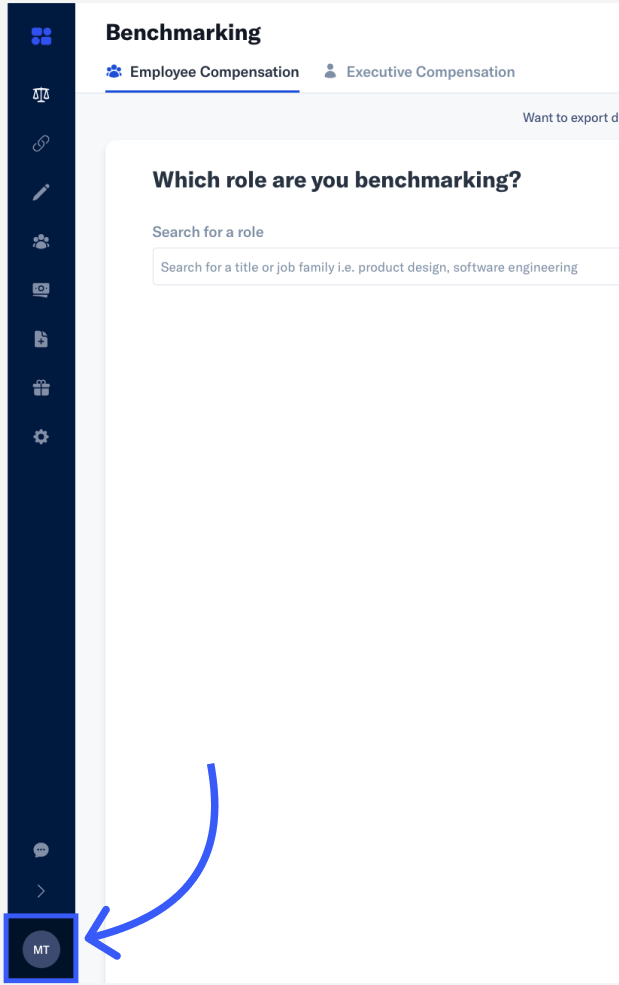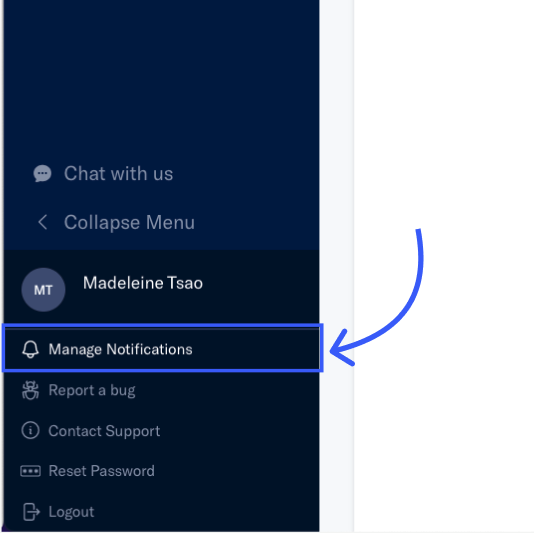 From the preference manager window, you can update the toggle for any individual notification, or simply opt out of receiving any Product notifications from Pave via Unsubscribe all (Note: Pave marketing emails will need to be unsubscribed from separately)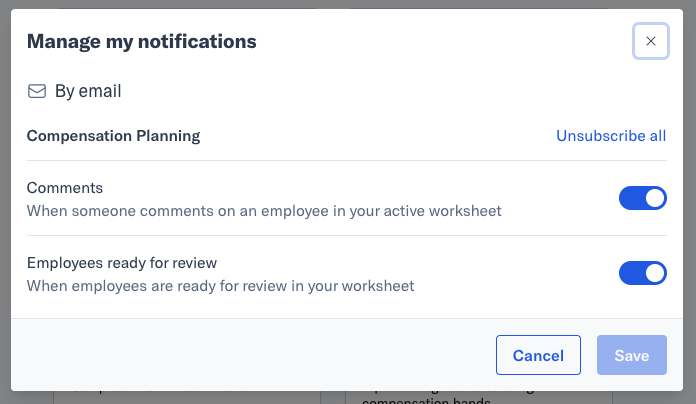 Notification Emails
Here are some examples of the notification emails that users would receive from Pave.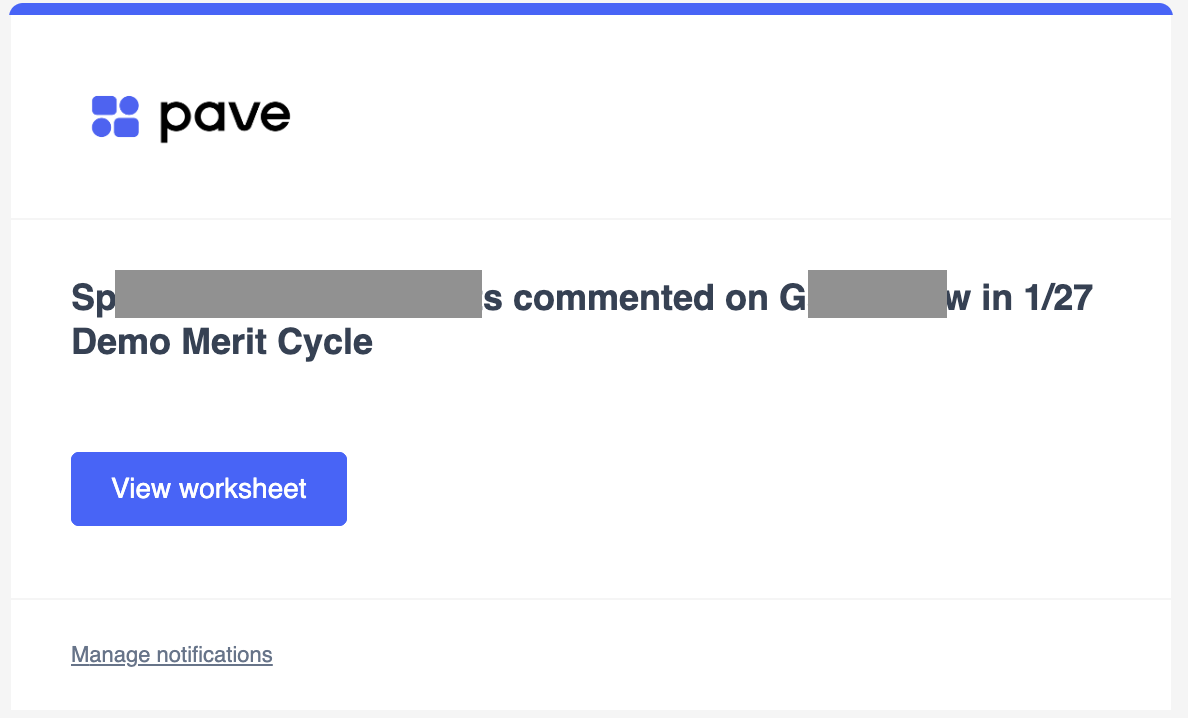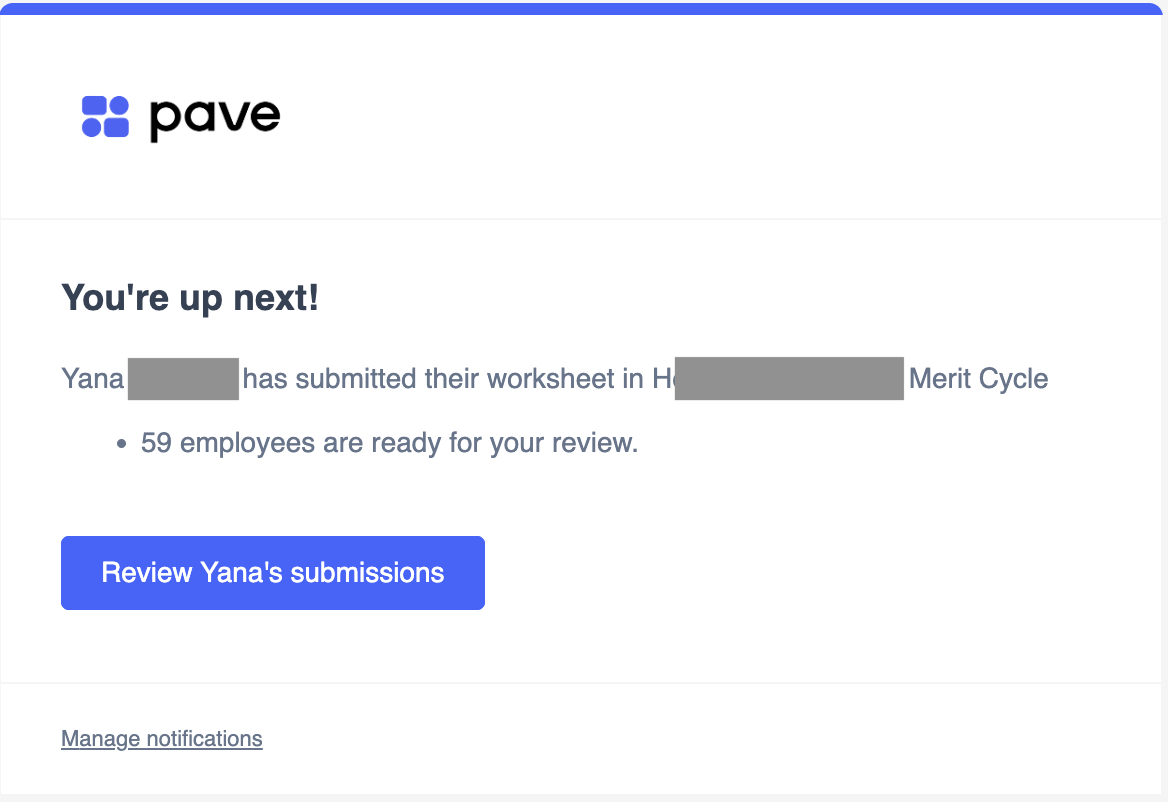 Note: Only the active planner will receive a notification. e.g. The last Planner in the approvals flow makes a comment on a given employee and that employee is still in Planner 2's worksheet. Only Planner 2 gets a notification.
Reward Letter Notifications
Reward Letter Notifications will be sent to employees to let them know that there is a new Reward Letter within their Total Rewards portal that they can view.
Note: To set up Reward Letter Notifications please get in touch with your Implementation Manager or Customer Success Manager.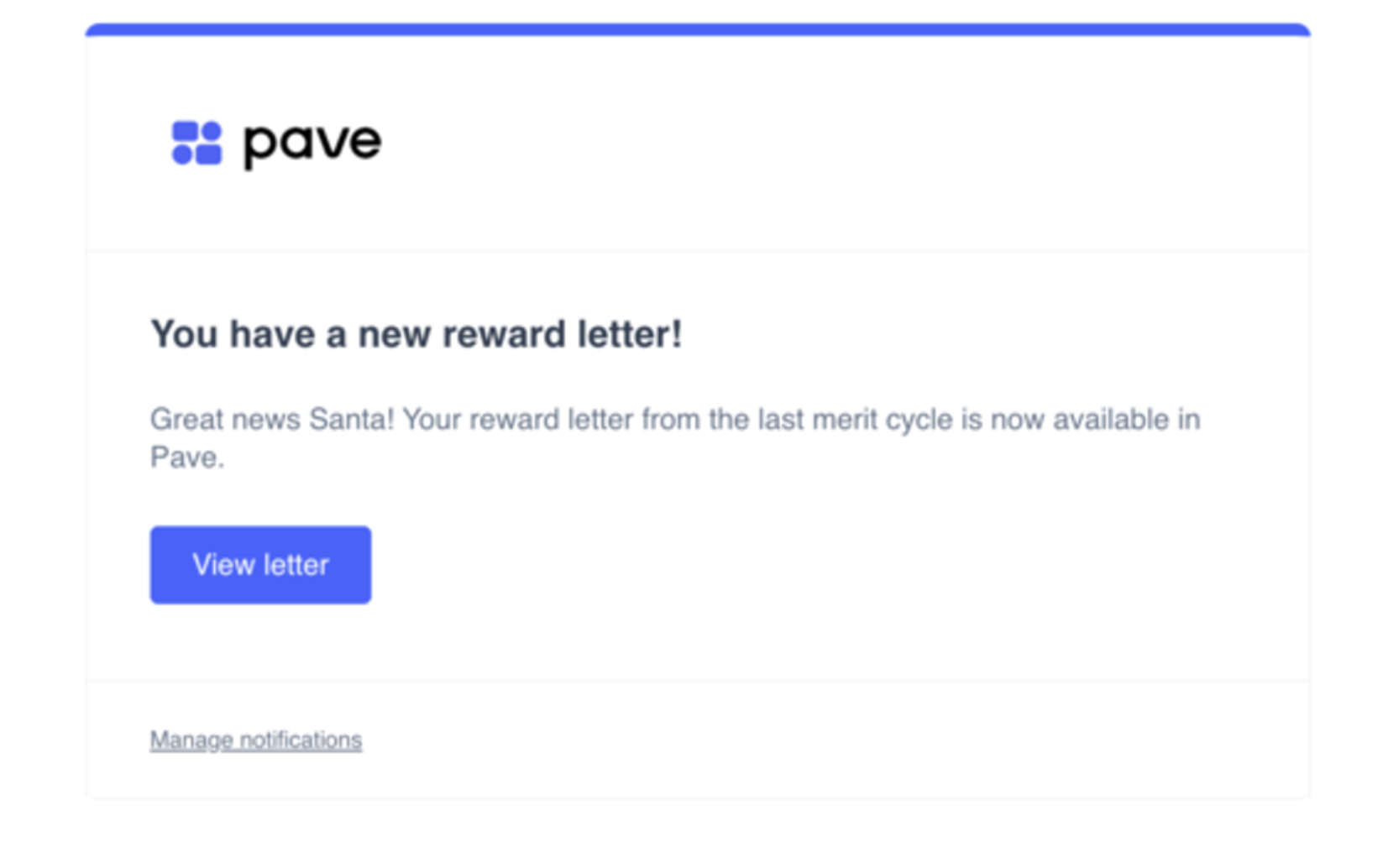 Have questions about this doc? Get in touch with our Support Team!